Our Services
Our techies are well-focused to deliver measurable results on time and on budget that drive the value of your business
Custom software development
We engineers are technology nerds who work with you every step of the process to resolve complex problems .We create custom software solution for all platforms like PHP,Cake PHP,Ruby,Laravel,.NET etc. We create Responsive Corporate,Banking and E-Commerce Websites. Our UX experts ensure the most impactful web presence through our collaborative practices. We follow agile methodology that guarantees quick product delivery in a short span of time.
MOBILE APP DEVELOPMENT
Nowadays to remain competitive ,presence in mobile is an absolute necessity.We craft high quality mobile application with a get things done on time attitude using leading edge technologies like Native,Ios,Android and Hybrid as per clients business goal and their preferences .
Digital Marketing and Services
We help Clients to promote their brand among the mass audience through our digital marketing services includes search engine optimization, search engine marketing, social media Optimization ,Social media monitoring, Google & Web Analytics.
About Us
Lets Collaborate and make next big things happen!!
IndoFrench Technologies is a Pondicherry based technology consultancy founded in 2010.It was registered as a partnership firm in the Registrars of company located in Pondicherry, India. We develop software for industry leaders in Ecommerce ,Social Media,Games ,Healthcare ,Financial services and much more. We have highly expertized ,dedicated and high quality development capacity team in-house which allow us to take a client's vision from origination to completion. With Great passion we are growing everyday,we continuously seek opportunities for advancement and desired to learn something new everyday.
Custom software development

Mobile app development

Digital Marketing and Services
Latest news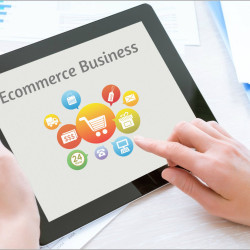 There are many entrepreneurs whose greatest desire is to build a business that allows them to live a lifestyle of their choosing, and have it run more or less on autopilot. Ecommerce tends to be fairly complementary to those desires. However, if you want to turn your ecommerce store into a massive business, the only thing[…]
Previous
Next